Summer may feel like a distant memory, and given our current #iso lifestyles, we won't be stepping foot on the beach any time soon.
But the remnants of the warmer weather still lingers - on our locks. Our dry, broken and salt water damaged hair is proof that days spent at the beach did happen (and will happen again), but for now it's time to get that mane back in tip-top shape. 
To help you and your mop out, we've rounded up the best post-summer treatments and products you need to try, stat.
KMS MOIST REPAIR Revival Creme
This styling cream is ideal for all hair types and helps to improve manageability, add weightless body and control static and flyaways. Formulated with an AHA structure complex including lactic acid to support internal reconstruction, polyquaternium-37 evens out hair surface and 18-MEA restores hair's natural surface.
Goldwell Kerasilk Control Intensive Smoothing Mask
For unmanageable, unruly and frizzy hair, look no further than the Goldwell Kerasilk Control Intensive Smoothing Mask. It smooths hair for long-lasting control and shine, while also providing colour protection. 
Qsilica Skin, Hair & Nails ONE-A-DAY Multi-Nutrient Tablets
Qsilica Skin, Hair & Nails ONE-A-DAY Multi-Nutrient Tablets contain colloidal mineral silica, biotin, zinc and selenium in a convenient, once daily supplement. Silicon supports bone integrity, assists connective tissue production and together with biotin and zinc, supports the health of your skin, hair and nails. Selenium and zinc help reduce free radical damage to body cells.
A'kin Miracle Shine Conditioning Hair Mask
This conditioning hair mask helps to lock in moisture and restore softness and shine with essential vitamins and natural essential oils. Added vitamin E and ProVitamin B5 help deliver frizz-free strands that are soft and shiny from root to tip. 
Sisley Paris HAIR rituel by Sisley - Regenerating Hair Care Mask
Sisley Paris HAIR rituel by Sisley - Regenerating Hair Care Mask helps repair devitalised, sensitised hair. With a very high concentration of plant extracts, proteins, vitamins and minerals, the formula energises the hair bulb to reinforce hair vigour from the root. The beneficial combination of emergency treatment oils (shea, macadamia, camelia and hazelnut) smooth and nourish the hair fibre without weighing it down. 
ghd advanced split end therapy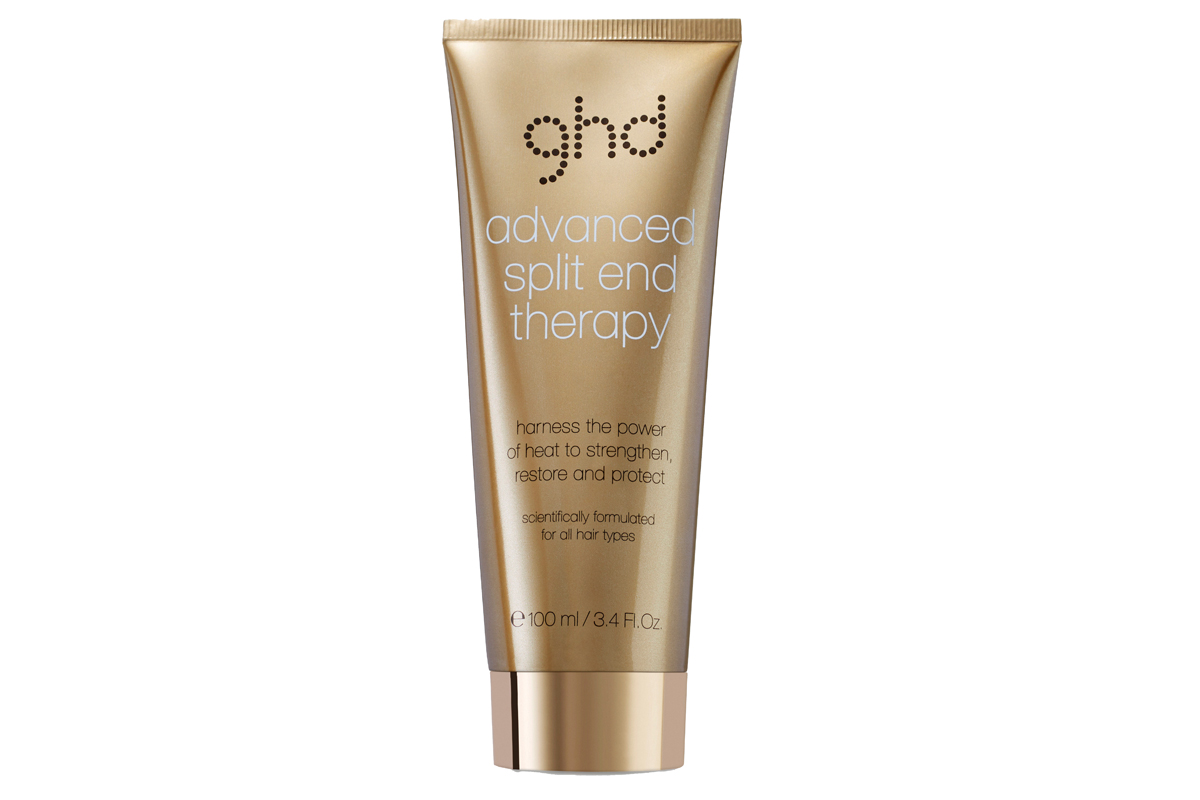 ghd advanced split end therapy is a hair treatment that helps you say goodbye to damaged ends. Activated by the heat of a styler, the exclusive Thermo-Marine Bonding System fills and binds broken hair fibres together, instantly repairing split ends, while the Super Nutrient Complex prevents future breakage by surrounding each strand with a protective coating.
Kérastase Paris Nurtitive Bain Satin 2
This creamy shampoo is enriched with concentrated conditioning agents to deeply nourish very dry and sensitised hair. The formula inclides the nutrient rich Irisome Complex, for strong nourishment and a thorough cleanse. Not to mention it leaves hair smelling to-die-for.
ELEVEN Australia Repair My Hair Nourishing Shampoo
ELEVEN Australia Repair My Hair Nourishing Shampoo strengthens, restores and rebuilds damaged hair as it reattaches bonds broken during colour services. It is formulated with a powerful dose of natural ingredients and extracts, including aloe vera, which conditions the scalp, while green tea boosts hair health. The amino acids found in quinoa repair damage to the hair shaft while its proteins coat, strengthen and protect the hair, aiding in growth and preventing breakage. 
WetBrush Treasured Waters Original Detangler
WetBrush Treasured Waters Original Detangler is WetBrush's original, award-winning detangling brush, with a gorgeous ocean-inspired print. Revolutionary IntelliFlex bristles diffuse knots and tangles with painless, damage-free ease. Say farewell to knots with this must-have.
Original & Mineral The Power Base Protein Masque
This protein rich hair mask is ideal for repairing dry, damaged and weak hair. The intense dual action treatment works to moisturise and infuse healing proteins into hair. Apricot kernel oil helps to nourish and combat frizz, rice protein to help strengthen the hair and boost fullness and growth, shea butter to help soften and hydrate, along with vitamin E, an intense antioxidant and moisturising oil.
KEVIN.MURPHY SMOOTH.AGAIN is a leave-in treatment that smooths hair and eliminates frizz while providing heat protection. The formula contains Brazilian capuacu seeds to protect, smooth and soften; immortelle essential oil to prevent damage; baobab seed oil to combat ageing; and orchid extracts to moisturise and shield hair from further moisture loss. It also contains six Australian fruit extracts as well as lotus flower extract to repair and rebuild the hair's surface.
Lady Jayne The Premium Brush helps carry the scalps natural oils and redistribute through the hair to condition and moisturise. This not only helps reduce oil build up on the scalp, loosening dead skin and dandruff but also helps prevent general frizz and static for an overall even, smooth and shiny look. The combination of 100 per cent pure boar bristles and soft nylon allows the brush to glide through hair easily and comfortably to achieve a luxurious soft feel, helping to prevent minimal breakage to hair.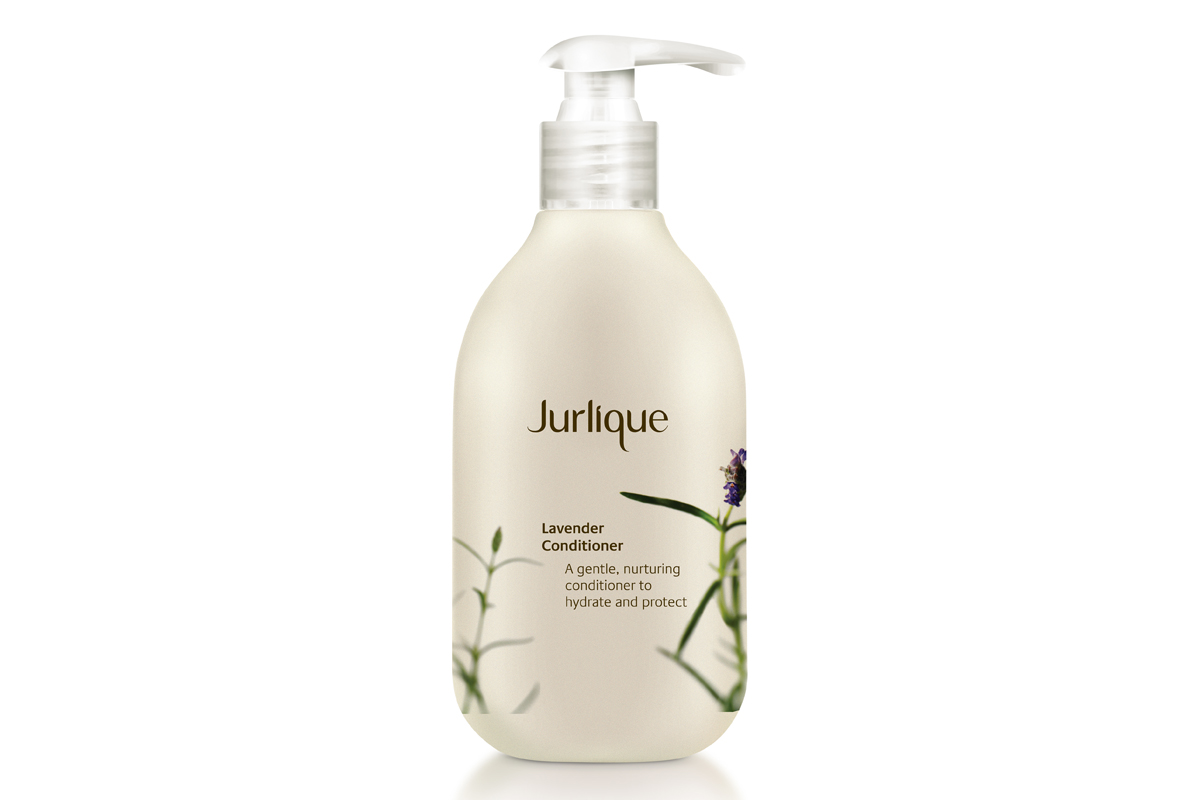 The luxurious conditioner is suitable for daily use, and can also be used weekly as a 10-minute hair treatment. Honey and glycerin provide hydration and nourishment, and macadamia and jojoba oils moisturise each strand. Botanical extracts of aloe vera and lavender help to rebalance a dry or sensitive scalp.
Sachajuan Anti-Pollution Shampoo & Conditioner
The Anti-Pollution Shampoo and Conditioner range from Sachajuan has been designed to improve hair that has been exposed to the ongoing effects of environmental pollution. Blended with a trio of natural ingredients (chondrus crispus, trisodium ethylenediamine disuccinate and alpha hydroxy acids), the Anti-Pollution collection creates a barrier against pollution, keeping the scalp and hair feeling healthy and hydrated. These revolutionary ingredients reduce colour-fade and also smooth the surface of the hair, stripping away environmental pollutants and product build-up. 
Maui Moisture Shine + Awapuhi Collection
The new vegan Maui Moisture Shine + Awapuhi range blends aloe vera, pure coconut water, and tropical flower extract for a luxurious experience that helps moisturise and infuse dry hair with radiance. The shampoo and conditioner enhances hair's natural shine and detangles tresses with a tropical energising scent.
OGX Refresh & Nourish + Coconut Milk Dry Shampoo
Indugle in the scent of the tropics! Bring life to strands with this nourishing formula infused with coconut milk, that helps to refresh, restore and revive strands for silky soft hair.
Main image source: intothegloss.com